Master Advent on December 10 & 11, 2022
10:00 a.m. - 18:00 p.m

The winter highlight of the craft is the master advent in Bad Goisern. We love handicrafts – handicrafts are diverse, colorful and of high quality.
The joy is great, after a two-year unwanted break, there is finally a master advent again! The third Advent falls on December 10th and 11th this year, and on these two days 40-50 craftsmen look forward to interested visitors.
Our exhibitors from all directions are happy to take the opportunity to present and explain handicrafts and handicrafts and even part with them so that others can enjoy them.
Of course, the great children's/workshops should not be missing at the master advent, which have some new highlights to offer with a printing workshop on the "new old" toggle press, a wood workshop, nature workshop, gnome workshop or a Christmas photo studio. Froebel stars can also be folded again. In addition, culinary and musical accessories with Goiserer Bratwurst, fish delights, hand-brewed beers, Goiserer coffee and gingerbread - for one "Masterful Advent atmosphere for young and old" in the beautiful ambience of Neuwildenstein Castle is taken care of!
We look forward to YOUR visit in Bad Goisern!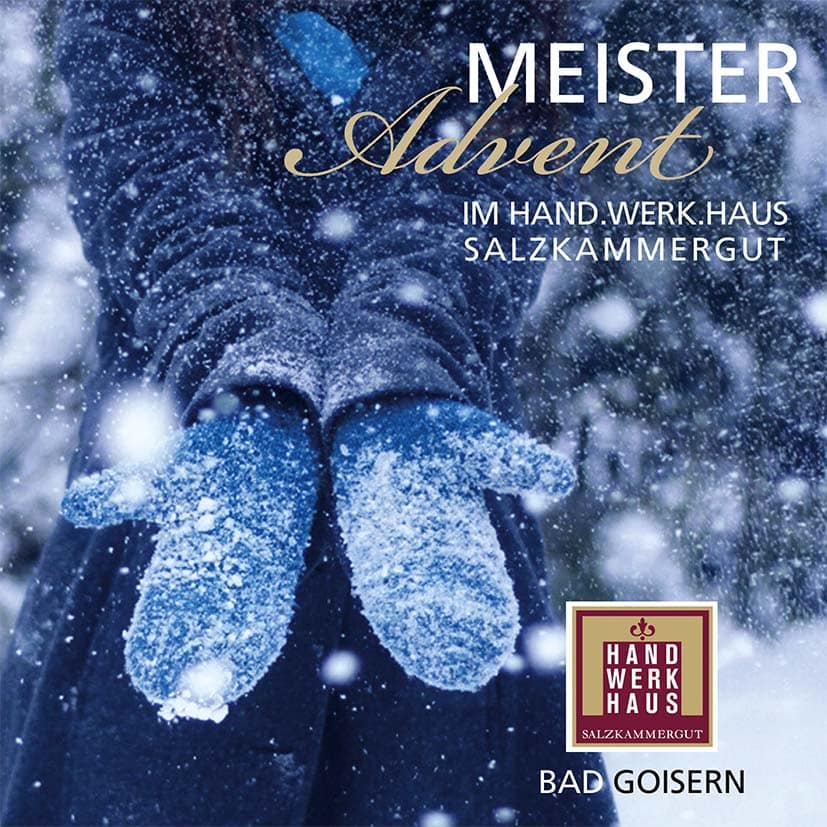 PROGRAM
– Sharpen knives in the Neuwildenstein farm
-Workshop-Beisl & shop open all day
WORKSHOPS
– Building cribs all day with Albert Gassner, Goiserer
– Nativity scene association & carpentry Kieninger
– Leather workshop
– Nature workshop
- Elf workshop
– Christmas photo studio
– Printing workshop
– HTBLA Hallstatt as a guest in the Hand.Werk.Haus: technical school turning
– Folding Froebel Stars: Sat: 14:00 p.m. – 16:00 p.m.; Sun: 10:00-12:00 & 14:00-16:00
– Wood workshop with OTELO Goisern: Sat & Sun: 14:00 p.m.-16:30 p.m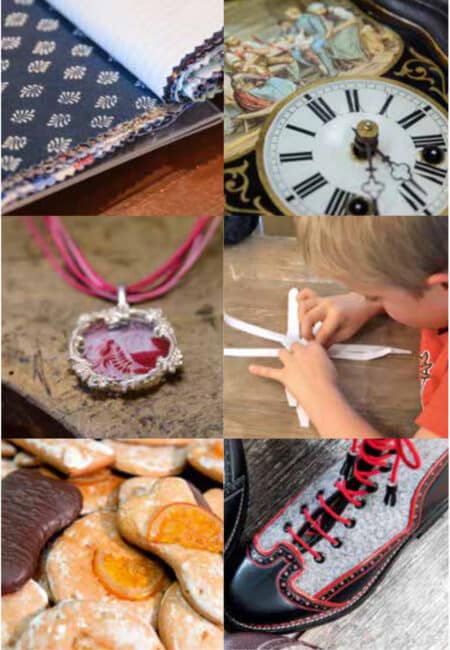 Our exhibitors
Apple workshop – Andreas Panhuber
Attergau Alpaca – Christoph Braun
Bakery & Confectionery Maislinger
Bierschmiede – Scheckenberger Mario
Sculptor – Verena Haidl
Book bag maker – Bernadette Hartl
Conversiology – Karin Mayer
The Goiserer - Philipp Schwarz
Window joiner – Albert Gassner
Felt work – Erika Held
Enjoying fish – Andreas Nägler
Butcher shop – Gottlieb Zauner
Photography – Kain & Krumböck
Goldsmiths - Herbert Trucker Graphics & Printing - Jörg Hoffmann
Stove master – Thomas Bochsbichler
Hats—Bittner
Coffee roastery – Hrovat's roasts
Ceramics – Karin Resch
Sideboard – Markus Lichtenegger
Handicrafts – Georg Unterberger
Art embroidery - Renata Samoyedna
Lederhosen maker – Rudi Daxner
Leitnerbauer-Barbara Eisl
Bespoke tailor – René Hazelnut
Media Studio – Michael Körner
Knife maker – Werner Pusterhofer
Metal in shape – Kurt Reisenberger
Natural elixirs – Theresa Hübler
Nature workshop - Irmgard Gamsjäger
Upholstery workshop - Haberl
Schnaps corner – Pfandl's
Shoe store – Zaisenberger
Senfererei – Annamax
Textile design – Irma Prenn
Carpentry & Furnishings – Schiffer & Sams
Watchmaker – Florian & Barbara Dostal
Winery – Trapl
Carpentry - Kieninger
Old wood and more - Pro Mente