Exhibitions & guided tours
We love handicraft. Craft creates beautiful things, it is regional and sustainable.
Handicraft fits into our time!
The Hand.Werk.Haus Salzkammergut is housed in the listed Neuwildenstein Castle in the middle of Bad Goisern. On three floors you can see, understand and learn more about our craft and the people who practice it.
The quality of our work has been recognized with inclusion in the international UNESCO register for good practice examples.
The exhibition can be visited individually or as part of a guided tour.
Prices 2022
Admission exhibition: € 5,-/person; up to 18 years free
Group tours during opening times
The tours in the Hand.Werk.Haus provide historical insights and show current connections and significance of the extremely rich and still unbroken craft tradition of the Salzkammergut.
All member companies of the Hand.Werk.Haus association are presented, from the roofer to the carpenter, from the stonemason to the shoemaker, from the brewer to the butcher.
A "must have", also for all costume lovers.
Standard tour: Introduction to the most diverse crafts (lederhosen maker, coffee roaster, hat maker, ...) and the related story(s) and anecdotes.
Special tour on the topic of traditional costume
+43 699 13 33 67 33 (Mag.Barbara Kern)
Duration & Prices 2022/2023
Group price 2022 (admission and guided tour)
up to 9 people € 105,- flat rate (admission & guided tour)
each additional person € 10,- (admission & guided tour)
tour times
Mon – Sat 09:00, 10:30
Mon – Fri 14:00 p.m., 15:30 p.m
Duration approx. 90 minutes.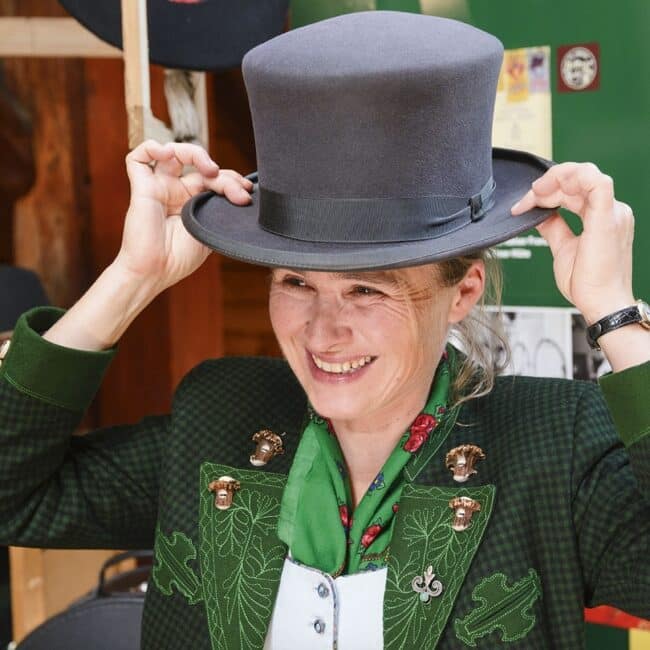 30 craftsmen and one adds his mustard everywhere
After a guided tour in the Hand.Werk.Haus, visit the Annamax mustard factory.
The Annamax mustard factory owned by the Austrian mustard baron Rainer Baumgartner-Haar awaits you in the St. Agatha district of Goiserer just a few minutes away by bus.
Is mustard making also a craft? Indeed! Rainer Baumgartner-Haar serves mustard in a total of 24 different flavors in his mustard factory. Every glass is carefully handcrafted right from the start.
Contact Show Mustard Factory Annamax
Tuesday to Saturday 9:00 a.m. to 14:00 p.m.
Guided tours for groups of 10 people or more, by prior arrangement, also outside of the opening times.
Registration via the website www.senferei.at